To become a powerful and prosperous country by 2045, Vietnam needs to obtain a GDP growth rate of 7.5-8 percent per annum for the next 25 years. Only digital transformation can helps make this a reality.
The 13th National Party Congress identified the country's development goals for the next period, which is to realize the aspiration of turning Vietnam into a powerful and prosperous country by 2045.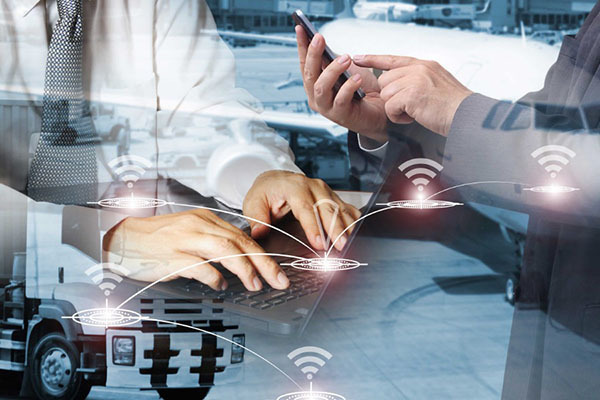 In order to do so, Vietnam needs to obtain minimum average income per capita of $20,000 each year. There are 37 countries that have average income per capita of $20,000 per annum and higher.
With the current average income per capita at $3,000 per annum, Vietnam's GDP needs to grow by 7.5-8 percent per annum in the next 25 years to reach the income of $20,000 per head.
Minister of Planning and Investment Nguyen Chi Dung said in order to overcome current difficulties and grab opportunities, Vietnam needs to have 'breakthrough thinking' and strong determination and take daring steps. It needs to 'outdistance others' instead of 'following' or 'going after' others.
Meanwhile, according to Minister of Information and Communications Nguyen Manh Hung, to become a developed country with high income by 2045, science and technology development, creation and innovation, the 4.0 industry revolution and digital transformation is the way Vietnam needs to go. In other words, Vietnam needs to become a country with developed technology.
Reality shows that those who master technology can grow quickly. Vietnam has successfully controlled the Covid-19 pandemic, quickly returned to the normal situation, and maintained a positive GDP growth rate. Digital platforms have made a great contribution to these achievements.
Just within a short time, nearly 60 digital platforms were created to fight Covid-19, helping control and prevent outbreaks. Vietnam did this because it has businesses which can master technology and quickly develop products.
Opportunity to rise up
Digital transformation offers the opportunity for the poor to escape poverty and for developing countries to become developed ones.
The low ratio of physicians per 1,000 people has been a problem in Vietnam. However, with remote examination platforms, people from any region can access thousands of excellent physicians. This cannot be done without digital transformation.
Thanks to digital technology, students in remote areas can also study with good teachers and use the best curricula. Digital technology allows lessons by good teachers to reach the remote villages of Vietnam. This means that the poorest people in the most remote areas can access best services.

The low ratio of physicians per 1,000 people has been a problem in Vietnam. However, with remote examination platforms, people from any region can access thousands of excellent physicians. This cannot be done without digital transformation.
With digital technology, people from all over the country can sell their products via e-commerce platforms, bypassing merchants, which allows them to increase their income.
According to Nguyen Huu Thai Hoa, a well known businessman, research and development (R&D) plays the most important role, followed by market approach (service) and outsourcing. Studies show that R&D brings 40 percent of value, service 30-35 percent, and outsourcing just 15-20 percent.
In order to become a developed country, Vietnam should not rely on doing outsourcing but needs to master technology, design and create products itself. And to do that, Vietnam has to digitize.
Vietnam has been proactively approaching digital transformation. In early June 2020, the Prime Minister signed Decision 749 approving the national digital transformation program by 2025 with the vision until 2030.
Under the program, Vietnam will pioneer in trying new technologies and models, comprehensively renovate government's management, enterprises' production and business activities, people's way of living and working, and develop a safe and humanitarian digital environment.
The national digital transformation program aims at the dual goal of both developing the digital government, digital economy and digital economy, and forming digital technology firms capable of competing globally.
According to information technology experts, Vietnam is a developing country, but this doesn't automatically mean that it will go behind in the digital transformation process.
The digital transformation in Vietnam is meeting many barriers, including unsynchronized digital infrastructure and low connection capability. The legal framework remains imperfect because of the lack of regulations covering relations in a digital society. The inappropriate attention to the development of core technologies such as AI, Blockchain and machine learning is also a problem.
However, challenges are creating new opportunities, new missions and new space. From these, new capabilities and new approaches will be created which are the resources for Vietnam to rise.
In the eyes of the international community, Vietnam is a success story in developing its economy, eliminating hunger and reducing poverty.
After 35 years of carrying out doi moi (renovation), Vietnam, which was one of the poorest countries, has become a middle-income country with the proportion of poor households falling from 60 percent to below 3 percent. The international community predicts that Vietnam will become the 20th largest economy in the world and the 10th in Asia by 2050.
Tran Thuy
Govt seeks 7.5-8% annual growth in next 25 years via digital transformation push have 1043 words, post on vietnamnet.vn at February 2, 2021. This is cached page on Europe Breaking News. If you want remove this page, please contact us.