Co Do Village, in the outskirt district of Ba Vi, Hanoi, is hometown to many painters who are members of the Vietnam Fine Arts Association.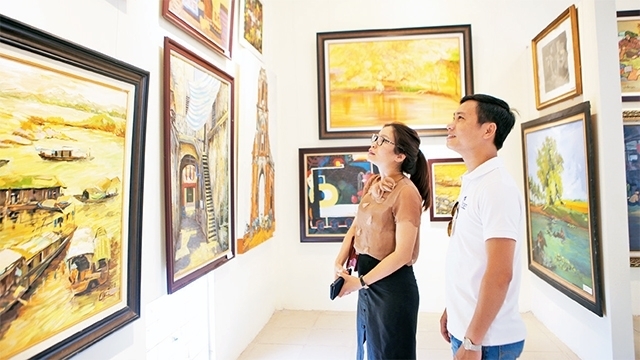 Visitors admiring paintings on display at the Co Do Fine Art Museum in Co Do Village
Boasting a tranquil natural beauty on the banks of the Red River, the village of Co Do is also famous for being the hometown of historical figures including Nguyen Su Manh (1458 – 1540) and Nguyen Ba Lan (1700 – 1785) and the practice place of many crafts such as silk making and noodle making.
The first man who launched and spread the love for painting among the villagers was late painter Nguyen Sy Tot, winner of the State Awards and the owner of many appreciated paintings on the life in rural areas.
As a member of the Vietnam Fine Arts Association, his paintings have been displayed at the Vietnam Museum of Fine Arts and in some foreign countries.
Tot had also taught drawing and painting to many painters and those who had a love for painting. Thanks to Sy Tot's training, many painters have achieved fame, including Tran Hoa, Giang Khich, Hoang Viet and Nguyen Ngoc Cui, who all have painting collections in their own homes.
Up to 12 Co Do-born painters are now members of the Vietnam Fine Arts Association, many of them graduating from arts colleagues and universities.
Notably, two museums have been opened at the village, one of which is the 5,000 s.q.m Co Do Fine Arts Museum that was inaugurated in 2016, and the other is the Sy Tot and Family Museum, which was built in 2006 at the late painter's house to display his 68 paintings.
A fine arts club was established in the village, designed as a venue for amateur painters and those who share a common interest in painting. The club has hosted a number of exhibitions and free painting classes for children in the village at the Co Do Fine Arts Museum. The number of children participating in such classes was 80 in 2018, and has increased to 143 as of November this year.
Recently, an exhibition entitled 'Sac Mau Que Huong' (Colours of Hometown) was held in mid-November at the Fine Arts House, 16 Ngo Quyen Street, Hoan Kiem District in Hanoi, showcasing 64 paintings by 32 members of Co Do Fine Arts Club, including Truong Yen, Tuan Minh, Dao Xuan Quang and Chu Duy Le.
The works on display at the exhibition have shown that Co Do-born painters have found their inspiration from the natural landscape, the rustic simplicity and the people of their hometown, utilising the materials of lacquer, oil painting and water colours.
Although the exhibits have not yet won fame in the domestic fine arts market, they reflect the amateur artists' passion for art as well as the robust art practicing movement in the village.
It is believed that if Co Do's tradition of practicing art is cultivated and promoted with proper support from local authorities, the village will become a more attractive destination spot on the tourist map of Hanoi.
Selected paintings on display at the 'Sac Mau Que Huong' exhibition, which showcases 64 paintings by 32 members of Co Do Fine Arts Club: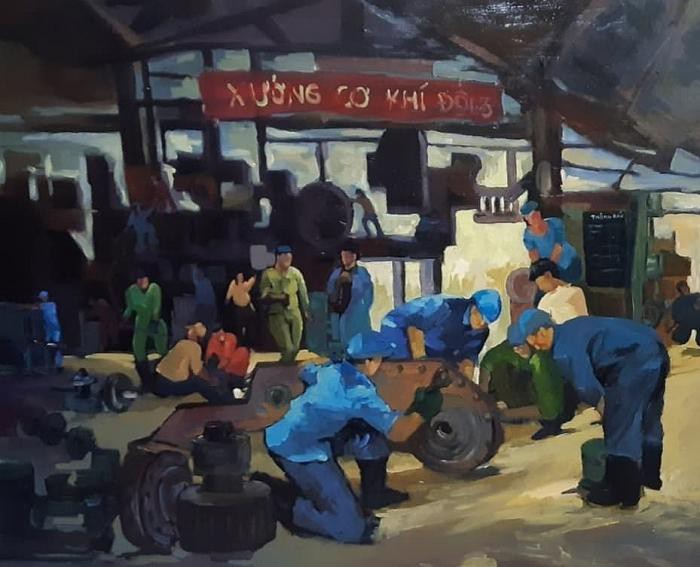 'Co Do mechanical workshop' painting by Hoang Tuan Viet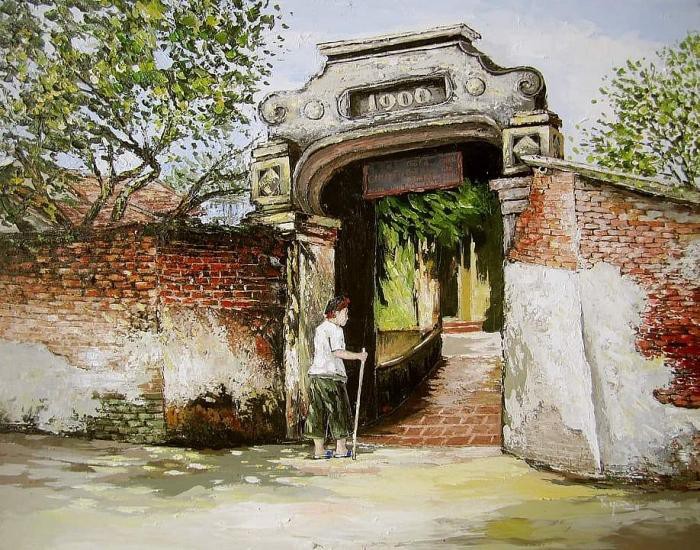 'The Olden Days' painting by Truong Yen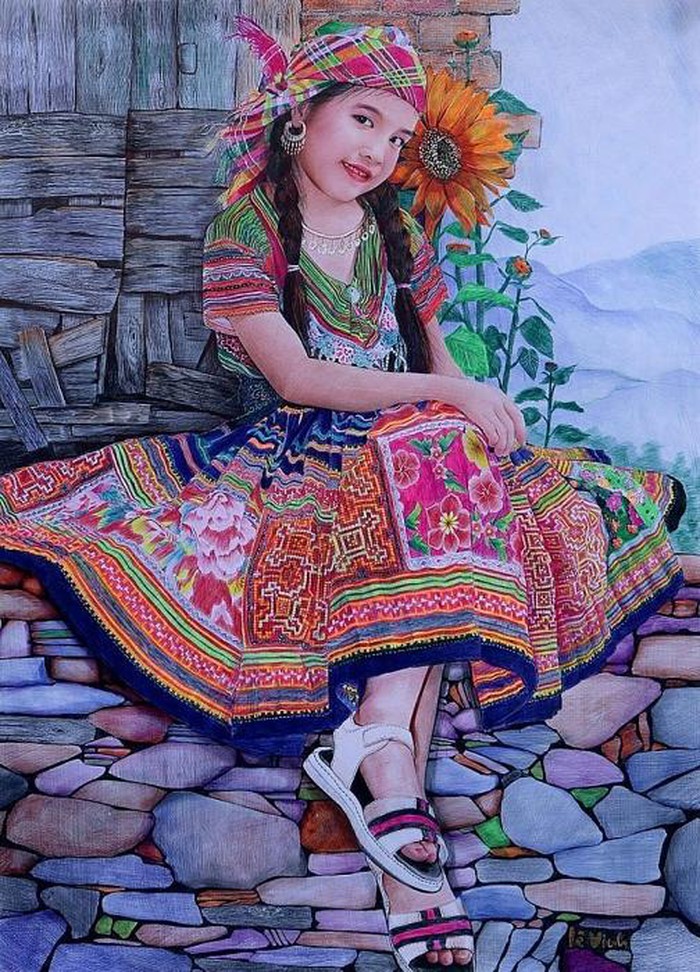 'A sunflower' painting by Le Vinh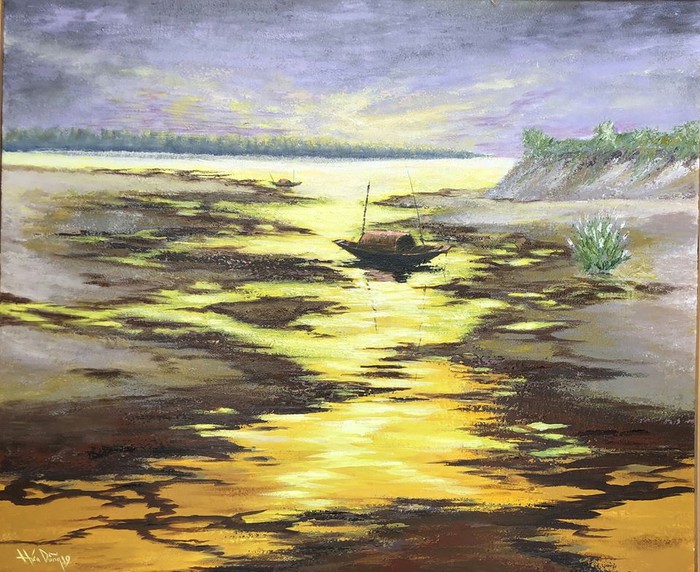 A painting by Hua Dung
Nhan Dan
Co Do Village: A tourist attraction on the outskirts of Hanoi have 653 words, post on vietnamnet.vn at December 8, 2019. This is cached page on Europe Breaking News. If you want remove this page, please contact us.