VietNamNet Bridge – More and more photos of the people and the country of Vietnam have appeared at international photo contests. Photographers from different countries have endless inspiration for Vietnam.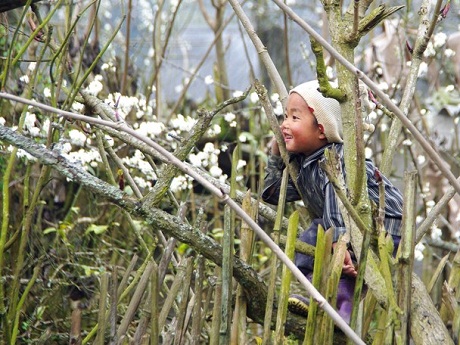 A reluctant hello: A shy young boy from a small mountain village in northern Vietnam chose to hide in the trees and observe from a distance as his friends surrounded me, calling out the familiar "Hello!"s that travelers to Vietnam so enjoy, by Dave Mercer (Canadian).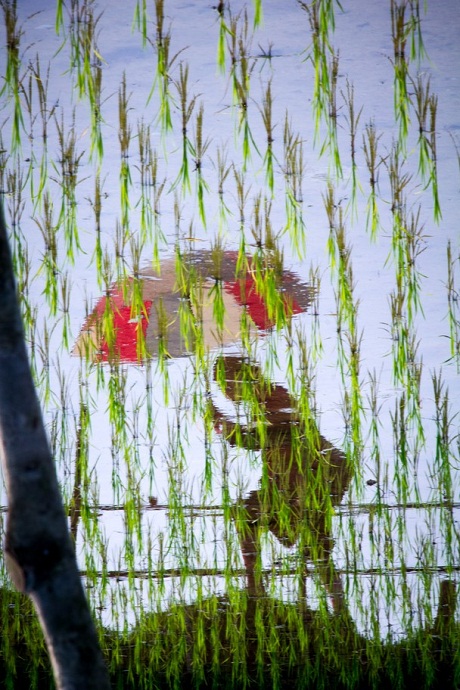 Rice reflection: I was walking from town to town and saw landscapes full of lovely rice-fields. I thought they would serve well as a reflective surface for a nice sunset or landscape. Only a moment later there was a person walking on the border of a rice-field. I took my camera and did not shoot the person, but her reflection in the rice-field. Afterwards I turned it upside-down which gave me this result, by Adriaan Devillé (Belgium).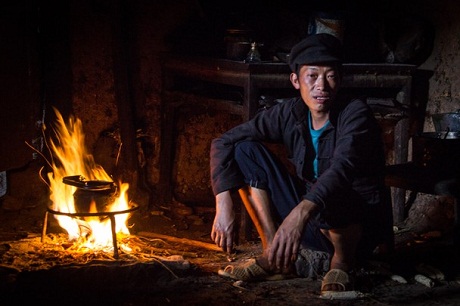 Tea-time: I was invited in this man's house for a drink. I thought that he was planning on giving me a hot cup of tea. Instead I got some self-made rice wine, one after another. We sat there for about two hours communicating without speaking. All the children of this town came to see the strange tourist and I had one of my best moments in my life, by Adriaan Devillé.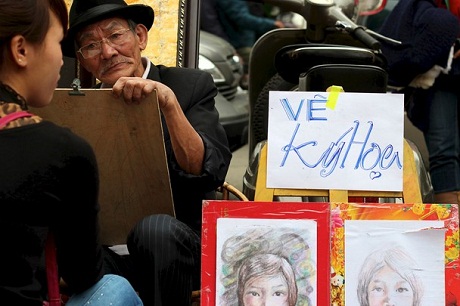 Hanoi portrait artist: Wandering through the busy streets of Hanoi, I was struck by this portrait artist, whose expression epitomized his intense focus and passion for his craft juxtaposed with the frantic street scape, by Jennifer Holmes Beamer (Canada).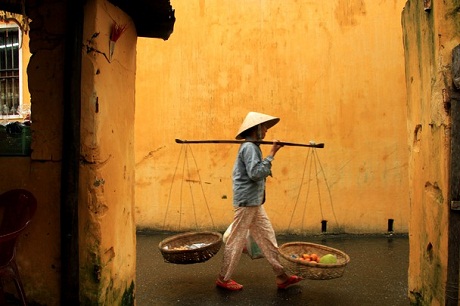 Sellers of Vietnam: Seen here is a typical hawker in Vietnam. She sells fruits and other eatables mostly. Spotted her in the ancient port town of Hoi An in Central Vietnam. Such hawkers are a common sight in the country. Getting her against a yellow old wall was indeed a precious frame to carry home, by Shynil Hashim.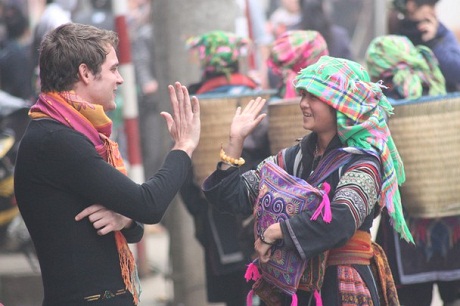 Give me 5! This picture was taken in the highland of Sa Pa, Hanoi, Vietnam. A foggy afternoon in the center of Sa Pa. A Hmong girl with her kindness smile called that guy who already went out from the cafe. I think they knew each others so well, they chat, they tease and they laugh. Even though she had a limitation in English, that guy show really interested listening her story. Limitation and differences didn't restrict friendship, by Noni Andriani.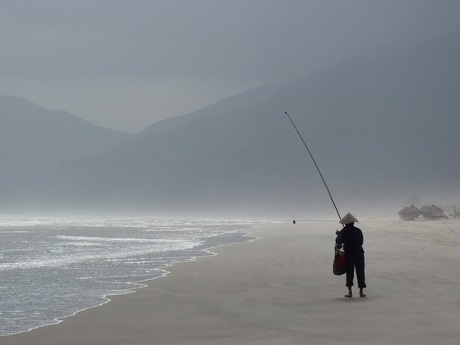 Moving to a better spot: I was driving from Hue to Hoi An and stopped for a break. It was January, the water was cool, the sky overcast, the beach deserted. I jogged away from the road. The clouds broke, the haze remained. A tiny figure was moving in the distance. I took this shot before the old man turned around. His bucket was empty, by Steven Kovacs (Canada).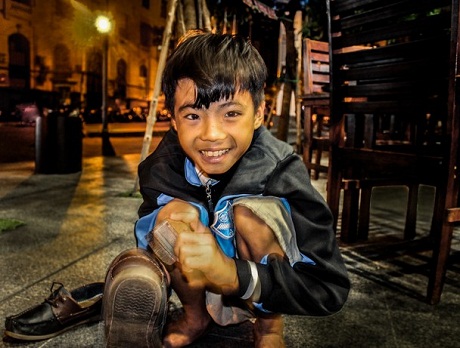 Your smile: My Father used to teach me in this life you should happy what you joyful right now, cause around us still have homeless people. I didn't care about it till i saw this boy, who gave me the pure smile of childhood. It's amazing feeling to see this boy in lunar new year, while people enjoy there party and everybody going out paid for luxury hobbies, the boy keep cleaning shoes to get money back for his strict dad. Just a pure smile … Your smile touched my soul …, by Bong Nguyen (Vietnam).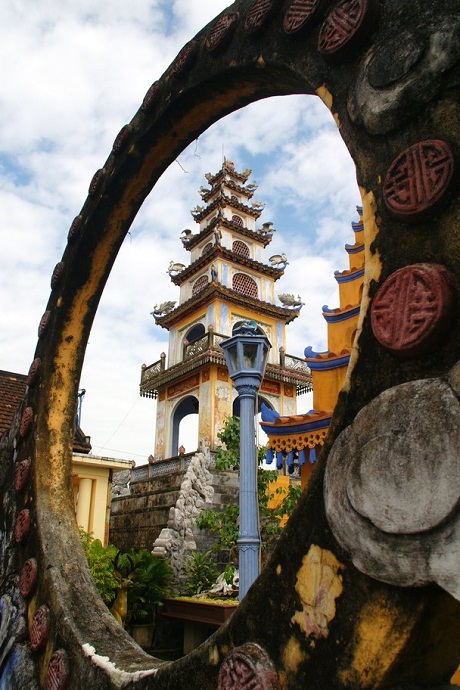 Long Tuyen Pagoda: Temple complex on the outskirts of the World Heritage town of Hoi An in Central Vietnam. The pagoda was in the process of a major clean up just prior to the Tet celebrations as it's believed that if the new year starts off all fresh and sparkling that it will lead to good fortune in the coming year, by Australian author Mike Lee-Ack.
Vietnamese people through the lens of foreign photographers have 839 words, post on at May 25, 2013. This is cached page on Europe Breaking News. If you want remove this page, please contact us.